What is Débaldérin?
Débaldérin is the student korfball club from Wageningen, established in 1973. By age, we are the oldest student korfball club in the Netherlands (and in the world). Student korfball clubs are not comparable to other korfball clubs, as they have no youth members nor many members above the age of 30. Every year, sometimes even every week, the composition of a team is completely different, because of the high student turnover.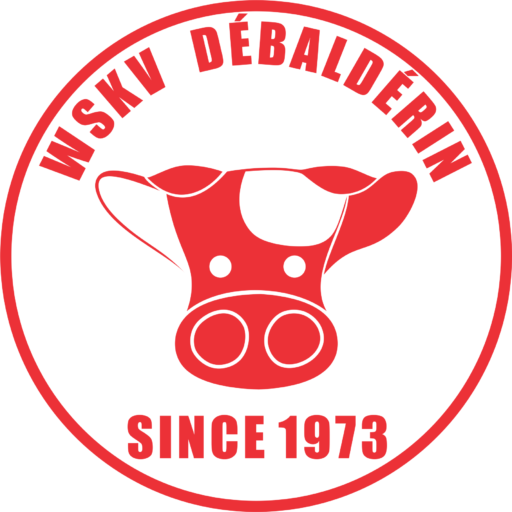 Who is Débaldérin for?
Débaldérin is a korfball club for everyone who studies in Wageningen or Ede. So for students attending the Wageningen University as well as the Christian University of Applied Sciences in Ede. Débaldérin offers the opportunity to play korfball for familiar as well as new players. It's even possible to continue membership at you hometown's korfball club to play matches on the weekends while participating at trainings at Débaldérin during the week. Lastly, we offer the possibility to play weekday matches at Débaldérin.
What do we do?
Trainings and matches
At Débaldérin you can join trainings and matches as actively as you want. At the moment, Débaldérin only offers a team which plays weekday matches, if enough players are interested we will start up a Saturday team again. There are trainings on Tuesdays as well as Thursdays, times are listed under the Trainings tab.
Tournaments
Besides trainings and matches, we visit a new town in the Netherlands for a student tournament about once a month. Student korfball tournaments are weekends containing parties, little sleep and playing some korfball. Débaldérin also hosts a tournament in Wageningen early November, called the Veluwecup. More information about tournaments is written under the tab tournaments.
Other activities
We also organise many other activities next to the korfball ones. Think: going out for drinks, game nights, study lunches, a weekend away and many other activities that aren't particularly related to korfball but still very fun.
Committees
Lastly, it's good to know Débaldérin has very active club members. Many members enjoy helping the club out in a committee. We have many different committees that could benefit from an extra hand. If you want to learn more about these, look at the Committees tab. In short: there are endless possibilities, so come check it out!
Are you interested or do you want more information? Try contacting us using the contactform. You're always welcome to try out one or a few training with us. Please email us about this in advance.
Let's add an english version